Hey everyone! Big fan of the Fuller Kaz band as well as Little Feat! After a lot of digging, I was able to pull up a few photos, advertisements, and a video on them! Enjoy!
Advertisements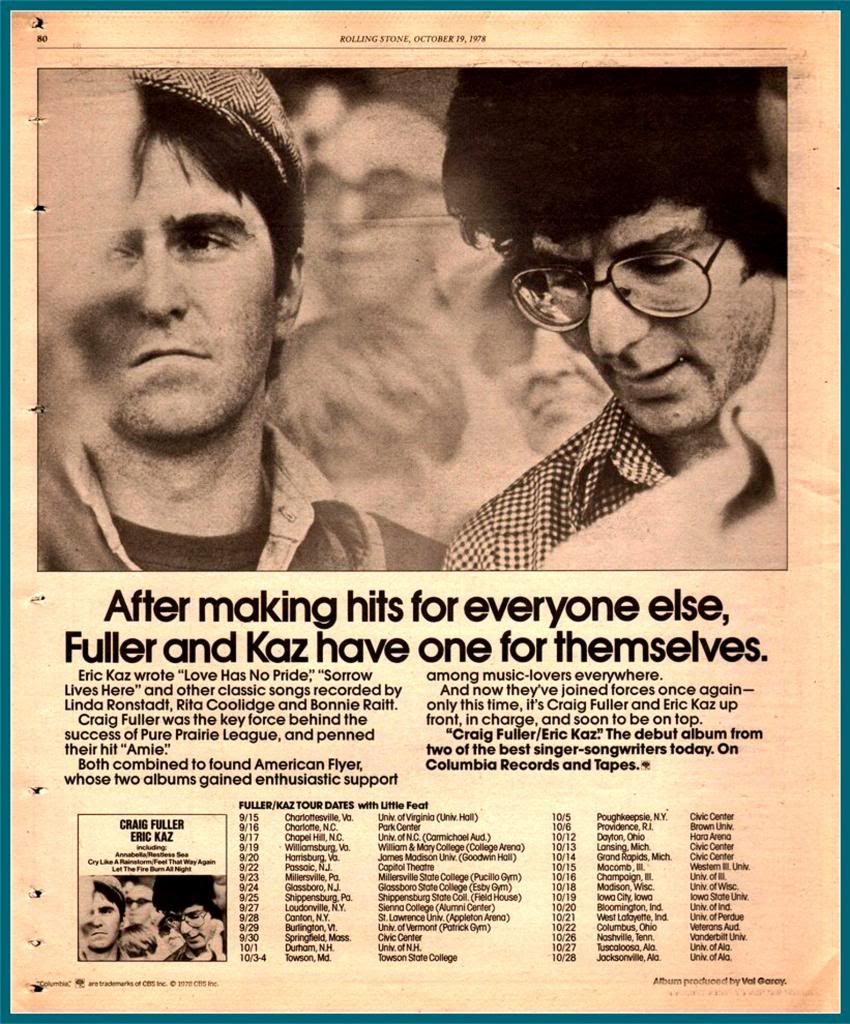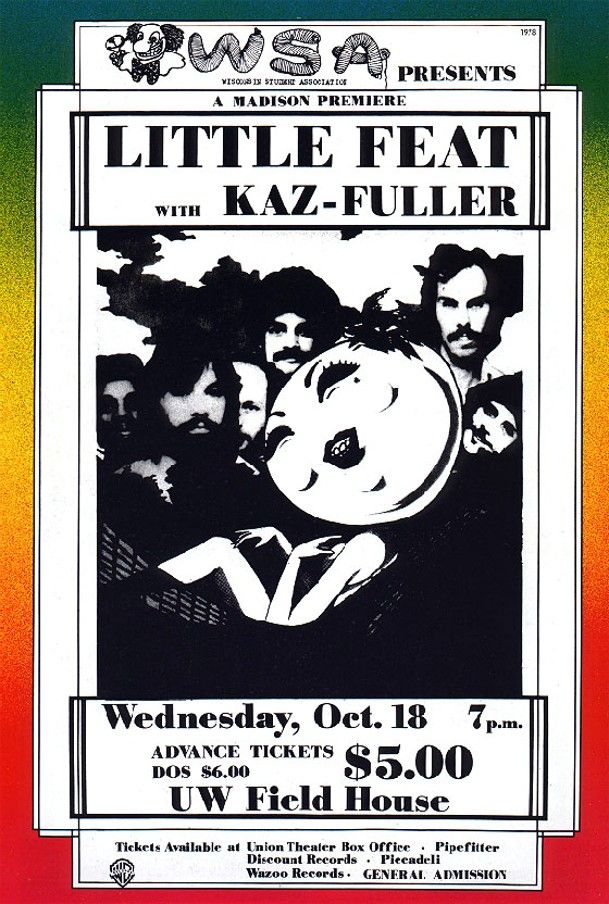 Photos
Fuller kicking some a** on a strat.
Bonnie popped on the stage to join the band!
Craig playing with the rock and roll doctor.
Lots of digging turned this photo up.
Lowell rehearsing, Kaz directly next to Lowell.
Video And Audio
The Fuller Kaz band opening for Little Feat.
http://www.youtube.com/watch?v=1ovXa6FPlM4
One of the numerous Little Feat shows the Kaz Fuller band played with. Craig sings on "Feats Don't Fail Me Now", and John David Call can be heard playing pedal steel on songs like "Willin".
https://archive.org/details/lf1978-10-14.flacf
If anybody has any photos or videos I'm missing, feel free to add! Always looking for more memorabilia from this great concert!