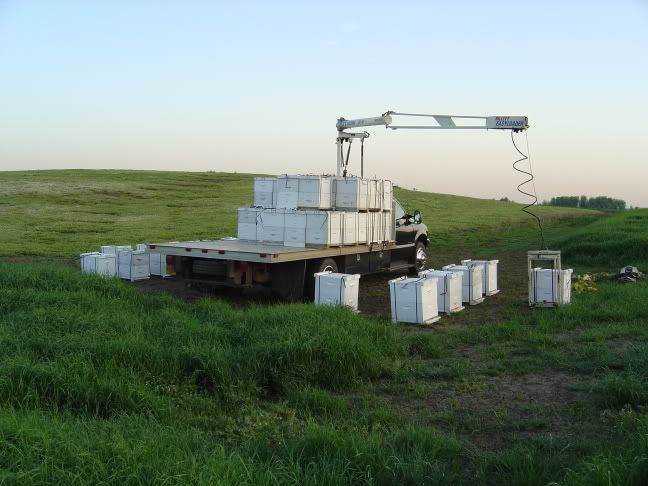 As time goes by, we produce a sound track of our lives.
Have you ever noticed that certain songs bring back memories of the time and place you enjoyed them first?
Here is a picture of the memory I will have of this log overdue Prairie League album.
It is a picture of placing honeybee hives into Meadoowfoam for pollination.
Perfect music for the day!
Thank you P.P.L. !!!