NOT MADE IN CHINA IS HERE !!!!
Posted:
Tue Sep 07, 2010 12:29 pm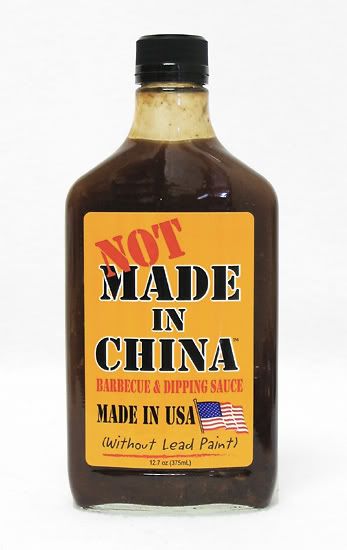 IT WAS WORTH THE WAIT !!!
STEAKS, BURGERS, YUM YUM YUM !!!
CRAIG SAID HE EVEN SPLASHED IT ALL OVER A LADAY GAGA CD , TOSSED IT ON THE GRILL AND IT WAS SMOKIN' HOT!!!
NOT MADE IN CHINA, GET YOURS TODAY !!!